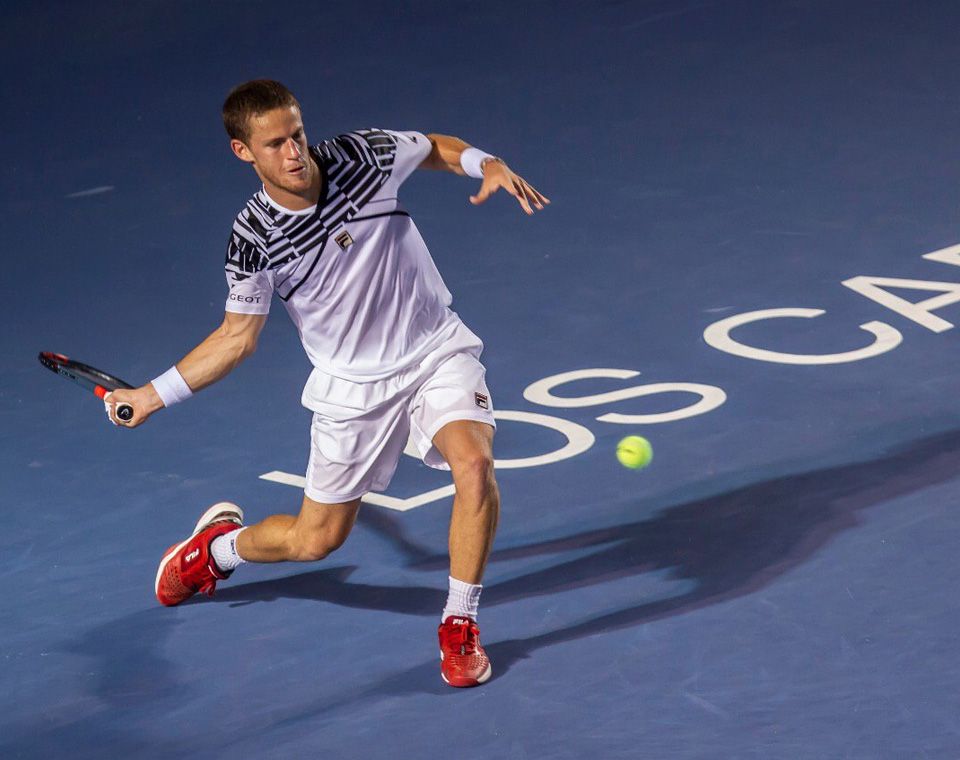 First Singles Finalist in Los Cabos: "Peque"
Los Cabos, BCS., August 2, 2019.- Argentina's Diego Schwartzman defeated his friend and doubles partner Guido Pella in order to qualify for the final at the Abierto de Tenis Mifel presentado por Cinemex.
With the support of the fans, "Peque" Schwartzman, the third seed in the tournament and No. 27 in the world, started the match with great focus and a break of serve in order to take the first set. However, Pella, the second seed of the tournament, did not leave without a fight – he tied the match at one set all.
In the third set, Schwartzman came out with with great determination and outplayed his compatriot in order to reach the sixth final of his career in search of his third title.
This season, Peque, 26-years-old, was a finalist in Buenos Aires, losing to the Italian Marco Cecchinato. So, in Los Cabos, he would love to have a second chance at winning an ATP tournament this season.
"To beat Guido today, I had to play 100% and my best tennis; I knew I had to do that in order to beat him. I think that the people enjoyed the match a lot, we played some very good points, it was a close match – it seemed like the people enjoyed that two Argentines were competing to make it in the final."
On his behalf, Pella, lost the opportunity to make it into his third final of the year. He was a finalist in the ATP 250 in Córdoba and the Champion in Sao Paulo.
"As expected, it was a game that was very difficult, with him running a lot. In the third set, I had trouble keeping up with him because he was playing at a very high level. But in general, I had my opportunities, 3-1, I had game point and made an easy mistake. Then, 4-1, I failed again; they were small details, beyond the 6-1 result. I could have fought more but today it was his turn, he played throughout the match, so he deserved to win," said Pella who will play at the Masters 1000 tournament in Montreal; he will play against David Goffin of Belgium in the first round.
Moreover, the second doubles semifinal of the tournament was won by the British Dominic Inglot and the American Austin Krajicek who beat the Israeli Jonathan Erlich and the Indian Divij Sharan, 6-2 3-6 10-3.
In Saturday's final, Inglot and Krajicek will face Romain Arneodo and Hugo Nys of Monaco.