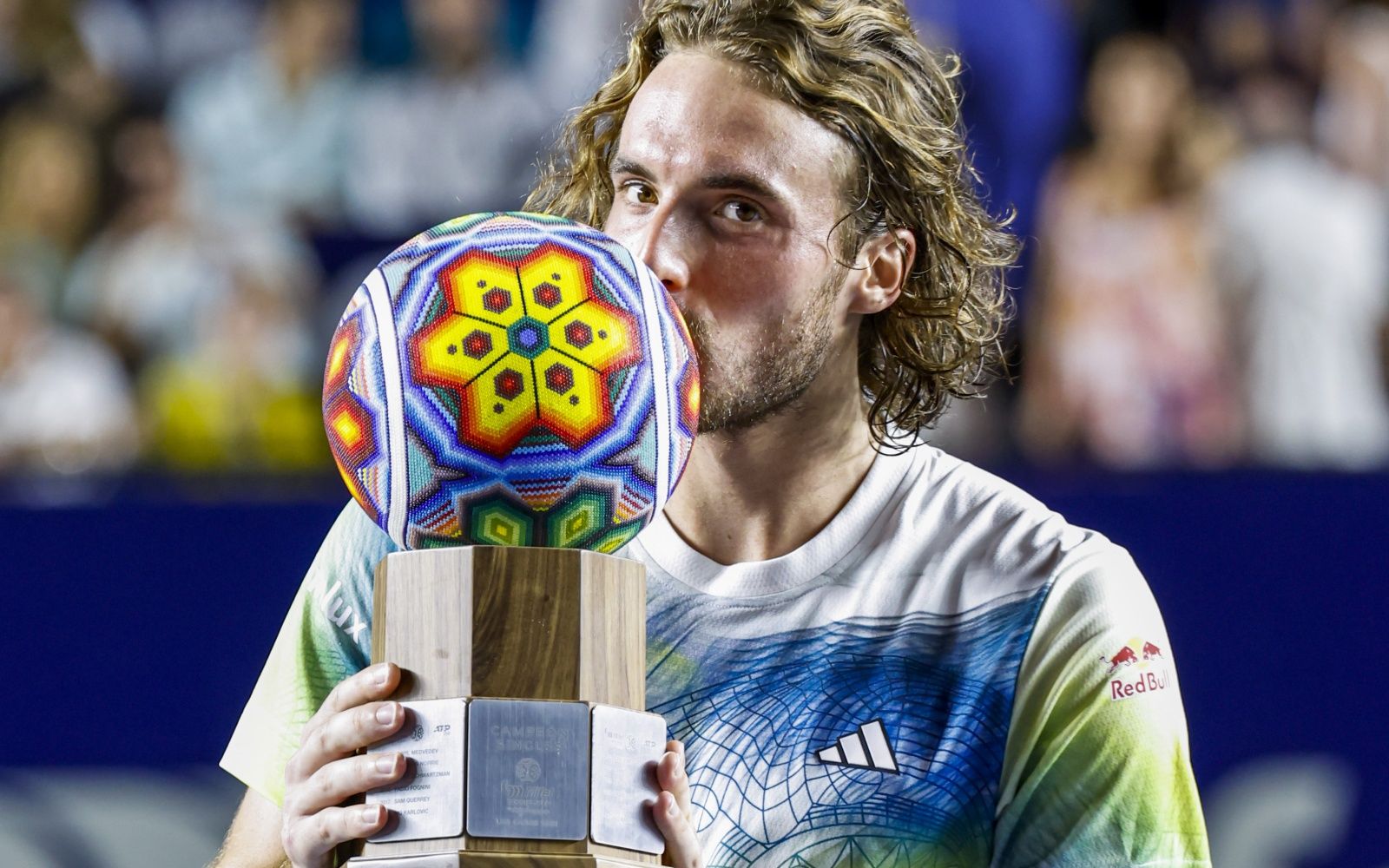 The Greek will move up one place in the rankings after winning the 250 title in Los Cabos.
In his second final in Mexico, he adds his tenth title and first of the 2023 season.
Los Cabos, August 5, 2023.- It was a dream final at the MIfel Tennis Open by Telcel Oppo between top seed Stefanos Tsitsipas and Australian Alex de Miñaur, the last champion in Acapulco. In one hour and 27 minutes, the Greek triumphed in his second final on Mexican soil and won 6-3, 6-4 to win his tenth title.
It was the tenth meeting between the two and for the first time in his career Tsitsipas has a 10-0 record against the same opponent. De Miñaur ended his streak of 9 consecutive wins in Mexico. Now Stefanos, who will turn 25 on August 12, will climb to No. 4 in the ATP rankings after his first title of 2023 after starting the season as the star of the Australian Open. The Greek had not been crowned champion since Majorca 2022, ending a 10-month drought.
"The trophy will have a special place in my house. I'll take the positives from the week, I think I had good matches and it's the start. We experienced some good tennis, good competition. I'm happy to leave with the trophy and the title" he said in conference after his final.
Six-time Grand Slam semifinalist and with such success with the Mexican public, Tsitsipas confirmed his presence for the February 2024 back to back, so his presence, subject to injuries, is guaranteed in Los Cabos and Acapulco.
Alex de Miñaur was close to his eighth title and a double in Mexico, but lost his serve twice in each set to fall to the Greek, who closed his participation in the Cabo Tennis Open with 28 aces.
Tsitsipas was dominant in his four matches played in Los Cabos and in the end lifted the title. He assures that he will always prioritize coming to Mexico over Washington because of the deal. At the end he concluded joking that what he longs for the most is a lemon ice cream that he tasted in Acapulco and that he will seek this year to surpass the ranking of his girlfriend Paula Badosa who became second in the world.